Over 15 million dollars has been raised and given back to the community since 1961 when Rose Newman established this all-volunteer humanitarian organization in memory of her daughter, Ruth Newman Shapiro. The RNS Cancer & Heart Fund uses these funds in an effort to provide the finest facilities and equipment for the diagnosis and treatment of cancer and heart disease in the region.
RNS membership and its fundraising efforts presently support the Southeastern New Jersey Shore region's hospitals: AtlantiCare Regional Medical Center, Bacharach Institute for Rehabilitation, Cape Regional Medical Center and Shore Memorial Hospital.
Other Past and Present Initiatives Include: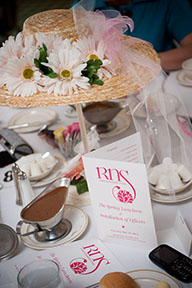 Providing the necessary start up funding for Gilda's Club South Jersey.

Funding Shore Memorial's NJ Cancer Education & Early Detection Program, which provides cancer education, screening and treatment to low income and noninsured and underinsured individuals.

Replaced the current RNS mobile mammography van with a brand new state-of-the-art digital mammography van for AtlantiCare Regional Medical Center (April 2007).

Purchased three new patient transport vans to serve cardiac patients for Bacharach Institute for Rehabilitation over a three-year period (2007-2010).
"Because we care"…an RNS membership of over 1,000 men and women continue the efforts to save and preserve life in the region.